NEU is the new ideal of living
NEU Residences is the new ideal of living designed to meet modern people's needs. NEU is a hybrid with 55 serviced apartments that cater to business and leisure travelers and guests on an extended stay. NEU provides a number of additional amenities and services that improve the quality of living: a heated pool with a unique view on the highest terrace, NEUBAR, a gym with modern equipment, a coworking space, a conference room, concierge services, cleaning. NEU provides more in accordance with its vision: to improve the quality of living for all its users. Welcome to NEU Residences. Experience the new.
NEU is a smart building
NEU is designed as a smart building with smart systems. Guests can check in or out, or order services from their mobile device, without visiting the front desk. The building, apartments and other spaces can be accessed with a QR or PIN code that the guest receives before arriving.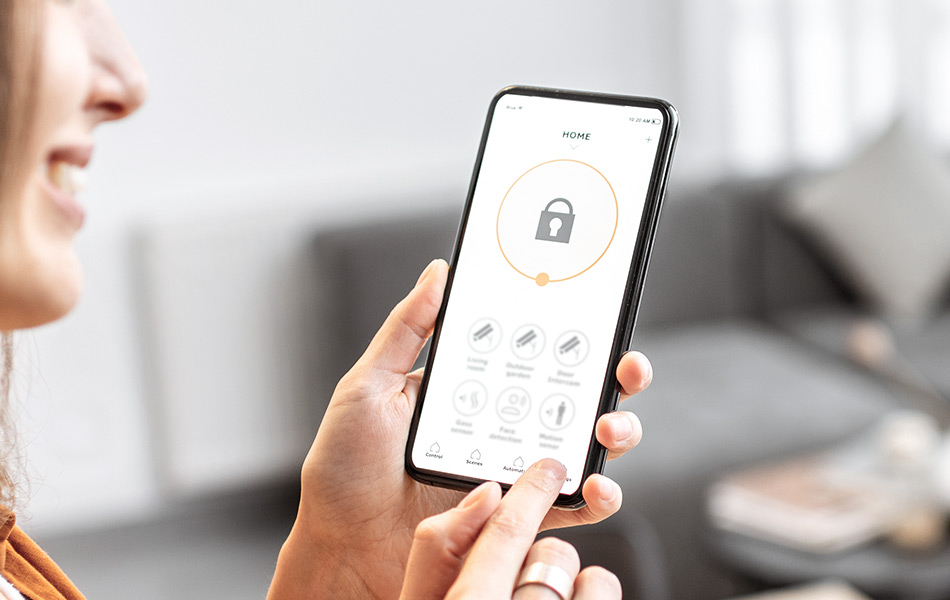 NEU is sustainable
NEU Residences proudly holds the Green Key certificate, which stands for the highest standard of excellence in environmental responsibility and sustainable operation in the hospitality industry. It represents our commitment to fulfilling the strict criteria set by the Foundation for Environmental Education (FEE).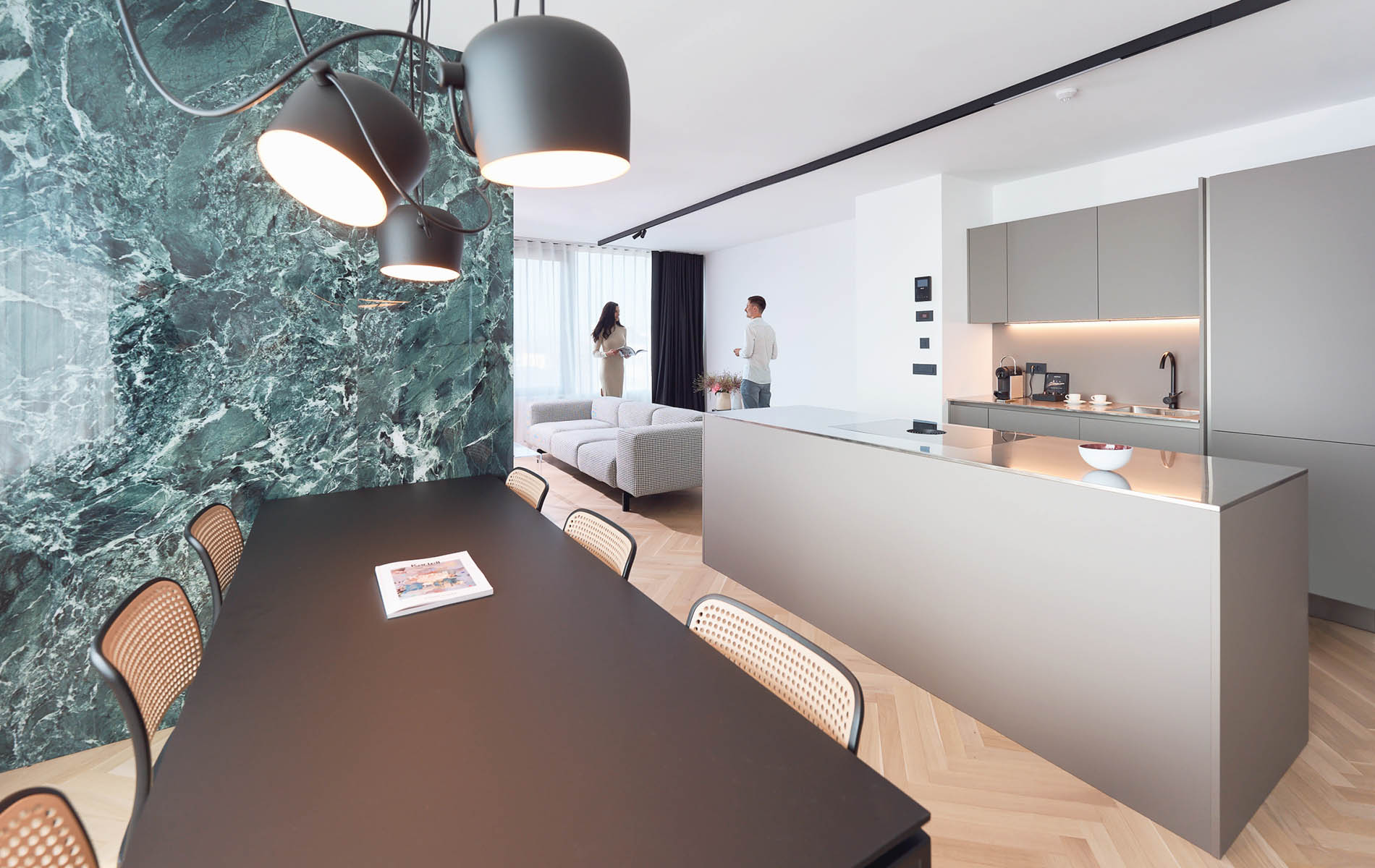 NEU is a meeting space
NEU Residences is the new exciting social hub that is designed to host business events as well as private gatherings. Relax on the top-floor terrace with your friends, and forget about the world lounging by the pool with a cocktail in your hand. Organize a business meeting in the conference room with state-of-the-art equipment. Rent the 7th floor penthouse for your memorable event on a prime location.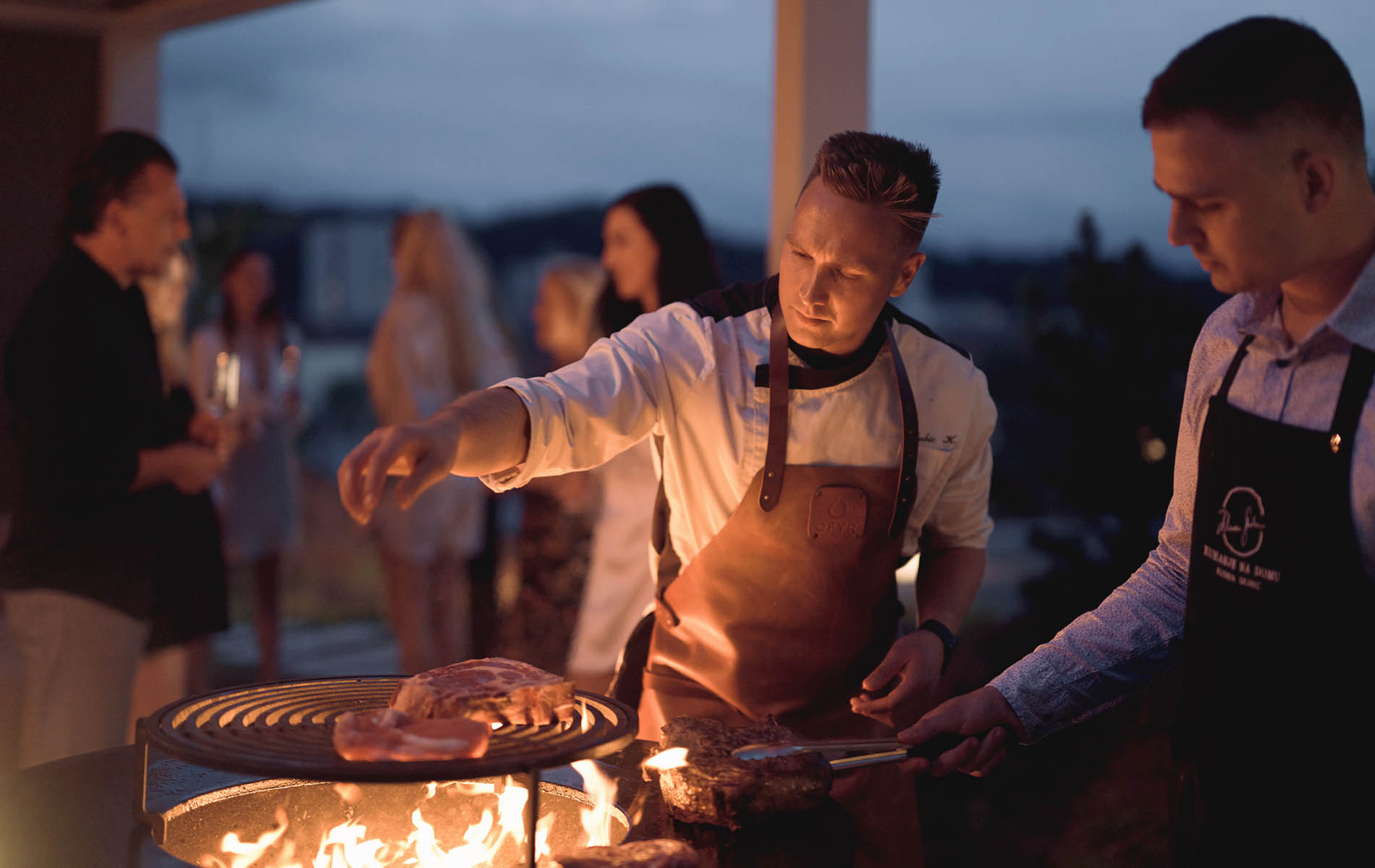 NEU is your second home
NEU Residences was designed for everyone planning an extended stay in Ljubljana and looking for more comfort, space and freedom. Different types of apartments are also available for extended stays.