NEU is an excellent nexus of creativity that was designed to host your business meetings and private gatherings. Relax on the top-floor terrace with your friends, and forget about the world lounging by the pool with champagne in your hand. Organize a business meeting in the conference room with state-of-the-art equipment. Rent the 7th floor multifunctional penthouse for your memorable event on a prime location. NEU Residences has everything you need. Meet at NEU. Experience the new.
Penthouse
The multifunctional penthouse is perfect for hosting small events such as business meetings and private gatherings, banquets and dinners. Breath-taking views, creative food, terrace garden, Ljubljana at your feet – everything you need for your prestigious event.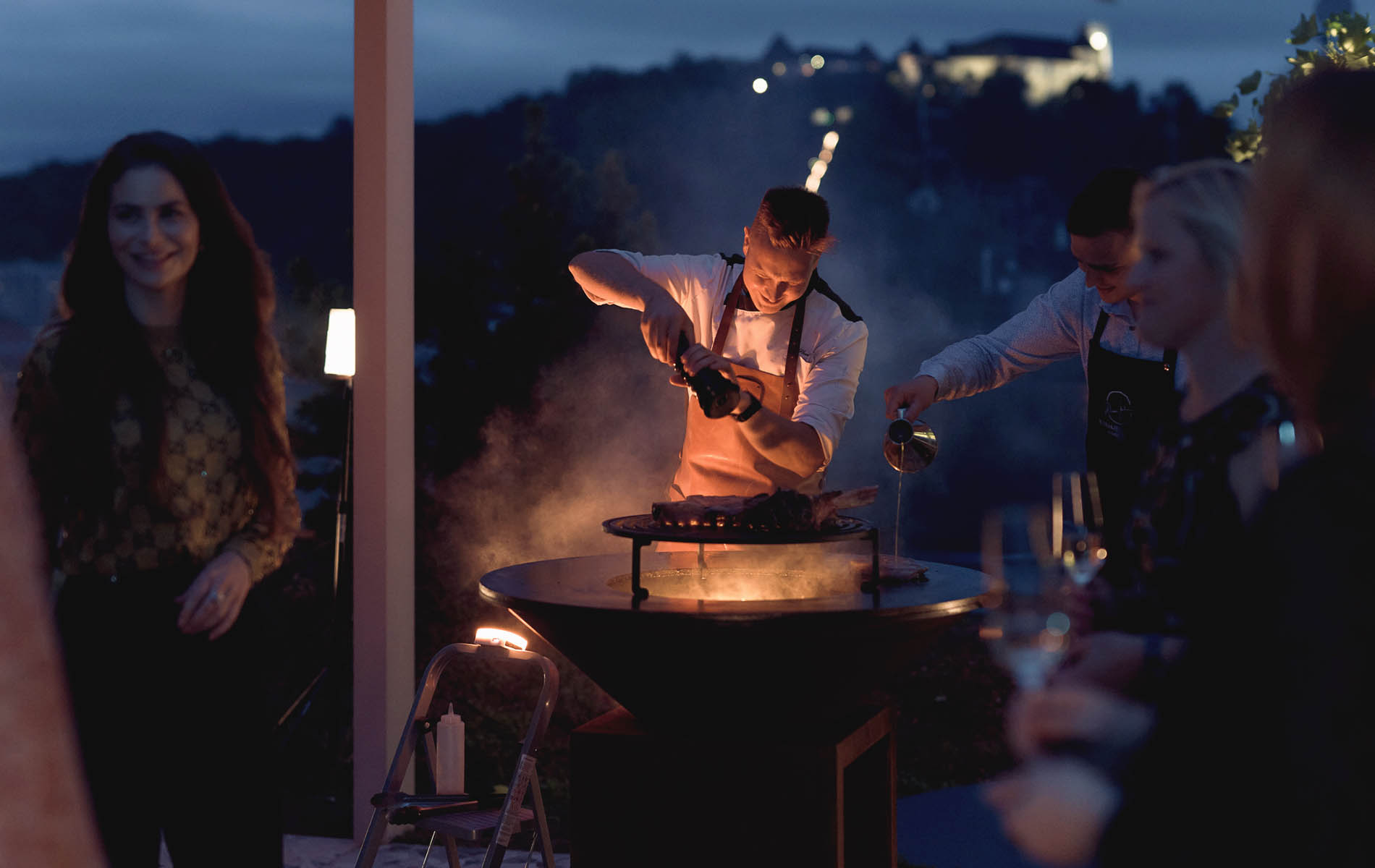 NEU conference room
The conference room can seat up to 10 people, which is sure to impress your business partners. The room contains state-of-the-art audio-visual equipment that will take your meetings, presentations and other events to the next level. We can also provide catering for these events.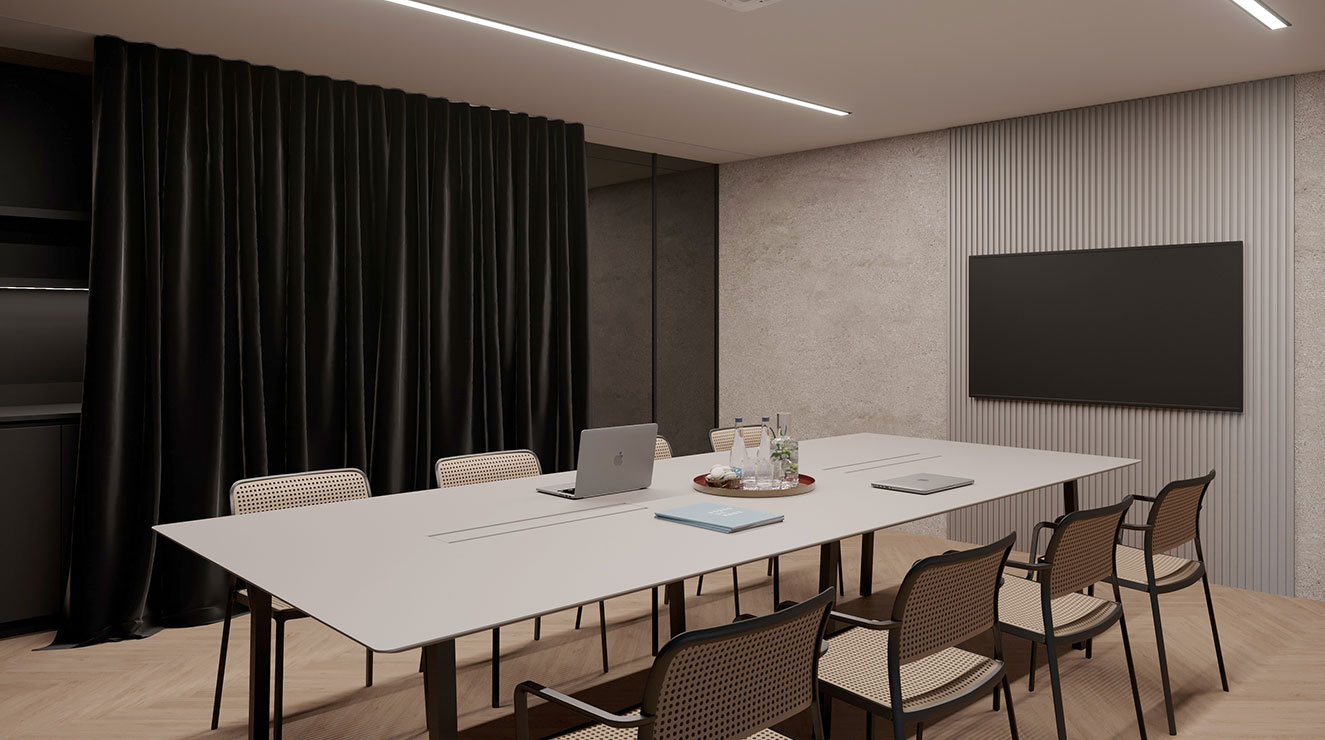 Coworking space
A large, open space that will motivate you to work. Desks with power outlets, internet access, inductive charging and a printer. Share ideas and creative thoughts. Find fresh inspiration over a drink in NEUBARU. We are expecting you, no booking is required.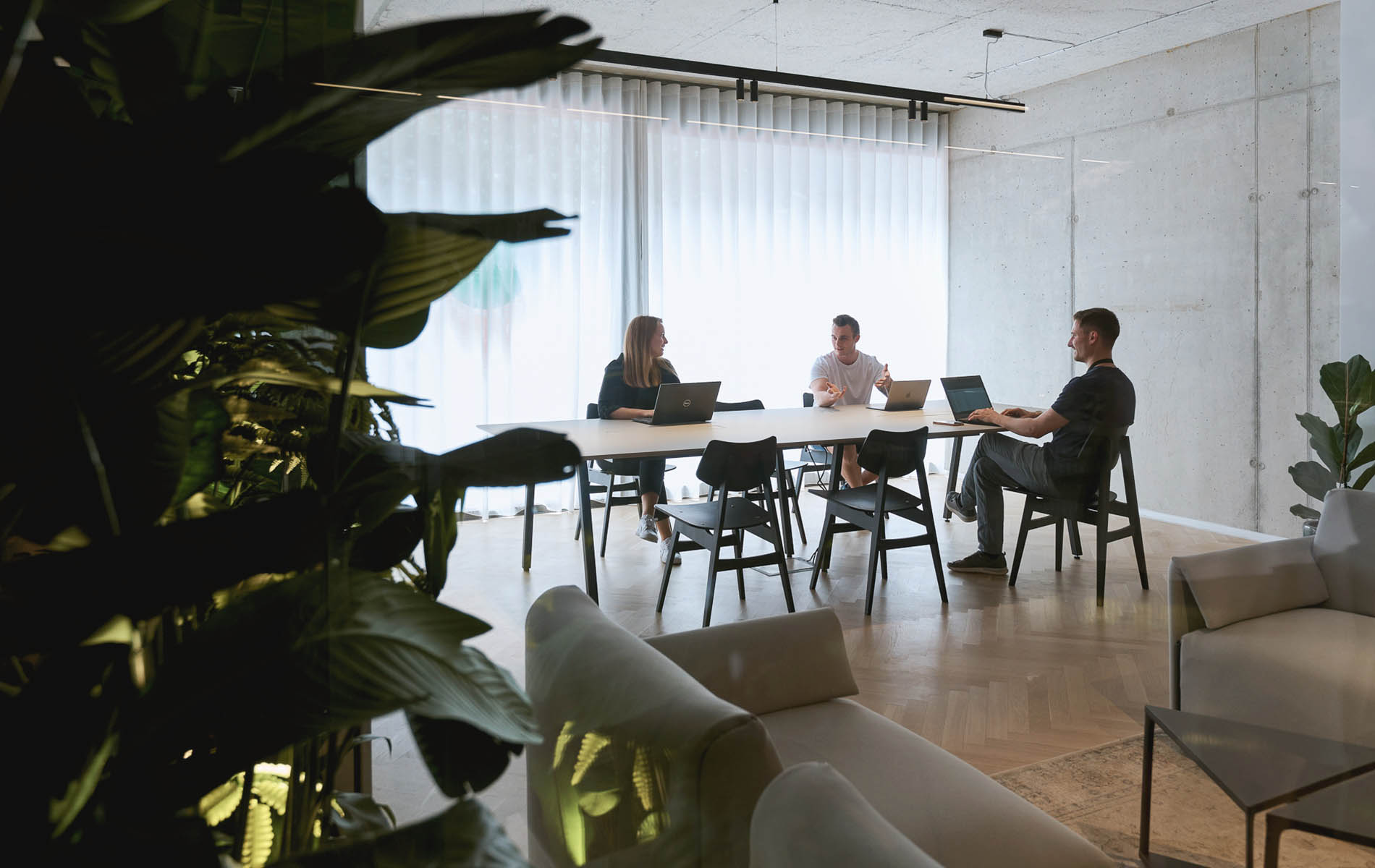 NEUbar
The bar-and-café hybrid will charm you with its pleasant environment, where you can meet with your friends or business partners. The experienced team that honed its skills at the Moderna café will serve you from the wide selection of specialty coffees, craft cocktails and homemade ice teas.